– DVD End Of Innocence. 2003. > En savoir plus …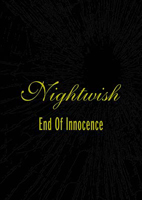 DVD End Of Innocence
Comprend :
– Un documentaire (The Whole Story, durée 2 H 30) entier ou séquencé
– Les extras :
– 2 vidéo-clips : End Of All Hope (inédit) et Over the Hills and Far Away
– Une gallerie Photos,
– Une interview accordée à MTV Brazil en 2003 par tous les musiciens sauf Tarja,
– Un extrait du live du 4 Juillet 2002 en Norvége, à Oslo, au Rockefeller
– Les crédits.

La version limitée comprend 6 titres live du Summer Breeze Festival 2002 : End Of All Hope, Dead Is The World, 10 th Man Down, Slaying The Dreamer, Over The Hills And Far Away, Sleeping Sun.
– DVD Live From Wishes To Eternity. 2001.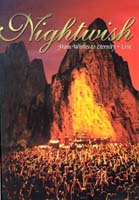 DVD From Wishes To Eternity
Comprend :
– le Live de Nightwish à Tampere le 29 Décembre 2000,
– des interviews de Tarja et Tuomas,
– des scènes backstage,
– The Kinslayer et Sacrament Of Wilderness,
– une gallerie photos,
– la discographie.
Une vidéo au format VHS est également disponible.